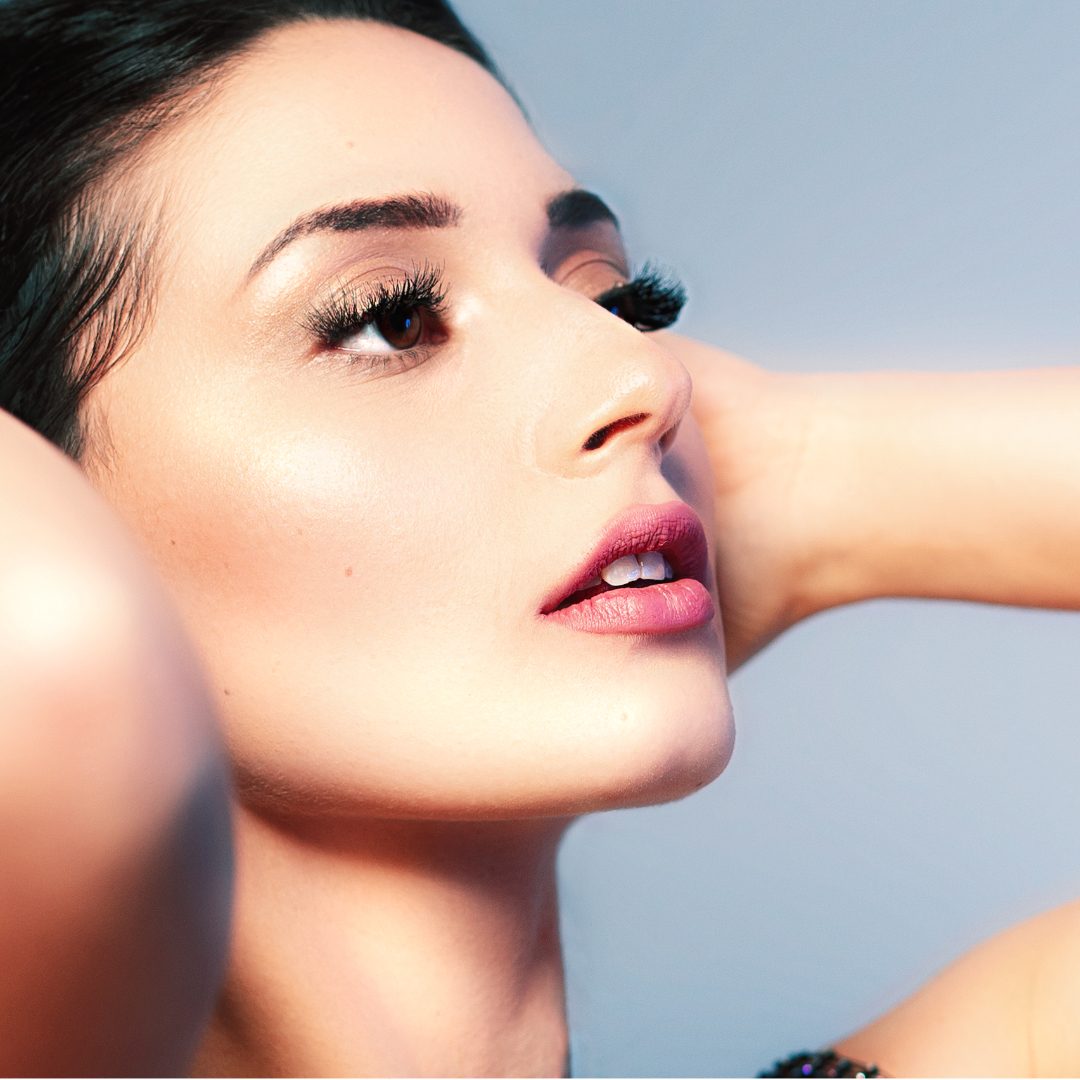 "Be the change you want to see in the world" is a shortened adaptation of Ma- hatma Gandhi's historic quote. And it's a personal favorite motto of singer Ally Jax. Loosely translated: don't dream of better times, but do your own authentic part for what you want to change, and don't wait for others to fix it for you. Personal change is hard – but if you can achieve it, your own success can be spectacular.
Ally Jax is 21 years young and was born in Gronau, Westphalia, Germany . Her debut single "Summer Fling" thrills with radio-ready dance-pop: modern, catchy sounds with cleverly placed 80s elements and a melody that reveals influences from Ava Max or Purple Disco Machine.
Her passion for singing and piano has accompanied Ally Jax since childhood. She composed her own little songs already in her teenage years. Hannah Mon- tana was her first big inspiration.
Her mentioned philosophy of life often reminds her of the years 2014 and 2016: Under her civil name Fulya Mercan, Ally Jax competed in the famous german casting shows "Das Supertalent" and "The voice of Germany" as a 14- and 16- year-old talent artist. She received consistently brilliant feedback from the judges (e.g. Dieter Bohlen) – away from the cameras – on her quality as a singer and on the piano.
Some ideas of the casting industry, on the other hand, did not correspond at all to Ally Jax's nature: the orchestration of scandals for the purpose of headlines, me- dia presence and profit maximization were in direct contrast to her hope: artistic individual performance, personal and musical authenticity. The logical conse- quence: Ally Jax preferred to continue to keep her progress in her own hands for the time being.
For Ally Jax, this admittedly meant a patient intermediate step, which she nevertheless fulfilled with commitment, purpose and positive energy: she continued to improve her performance and her singing. She performed regionally at ceremo- nies such as school graduations, christenings, weddings, city festivals and in town halls. Her first concerts. In 2017 and 2018, during a year abroad in Gibral- tar, she was regularly hired as a singer in bars on weekends, thus also routinizing her English- language singing.
Back in Germany, she pushed ahead with the successful completion of her high school diploma during the day. After school she excelled behind the mics again and again as a background singer for other artists with her musical quality.
Ally Jax describes the beginning of her collaboration with the internationally ope- rating, German music manager Frank Ehrlich (Cascada, ItaloBrothers and others) like this: "Actually, I met him already in 2019. He heard and saw me in a big shopping mall. I played the piano and accompanied my music with my own vocals. So I provided good entertainment for the different visitors of this shopping mall."
Frank Ehrlich also remembers, "I saw Fulya there for the first time, how she pro- fessionally knew how to inspire this absolutely heterogeneous crowd of strolling and shopping people. It's hard to do, and it definitely had potential." They both quickly found themselves on the same wavelength and shared their contacts.
Nevertheless, it was to take two more years before they found each other in a professional sense: "In 2019, our workload was enormously high," says Frank Ehrlich about the ongoing process. "So I had to make my ideas for Ally Jax wait at first. And then the previously unimaginable happened for all of us: a pandemic that put large areas of the music industry on hold or even shut them down for a while."
Some weeks ago, a good friend reminded Frank Ehrlich of "this strong singer from the shopping mall" – while people all over the world were finally hoping for an end of the pandemic. This time, they did a great job: Ally Jax decided to take advantage of the various opportunities offered by Frank Ehrlich's management "Blue Art Event", which helped artists like Cascada or ItaloBrothers to achieve international careers. Immediately afterwards, the 21-year-old recorded her first three productions in a well- known Cologne recording studio.
Among them the aforementioned debut single "Summer Fling": a song that musi- cally and lyrically continues the hope for better times. A brilliant background with which Ally Jax stays true to her life motto: "If you want something to change fun- damentally, you have to start yourself and stay authentic."
The second single released by Ally Jax is based on the world hit "Listen to your heart". A catchy tune and pop classic that is still played internationally by many major radio stations. The Swedish pop band Roxette reached top 10 positions around the globe with the song in 1988 – including number 1 in the USA.
Ally Jax's single is far more than just a cover version: Ally Jax remains true to her maxim of artistic achievement with personal and musical authenticity in "Listen to your heart". This was ensured by music manager Frank Ehrlich, who previously clarified the licenses for the top hit: "It took around seven months to get approval to use this classic, because we changed the lyrics of the song."
When it comes to Ally Jax, "Listen to your heart" impresses – in addition to its own text passages – with modern, powerful beats that have been paired with the melodic refrain of the classic. A guarantee for a summery mood. " A dream come true for me to be able to sing such a classic," Ally Jax enthuses about her second single "Listen to your heart". "With our added vocals, it's my absolute favorite song!"
Booking Request
Inquire artist for your event now